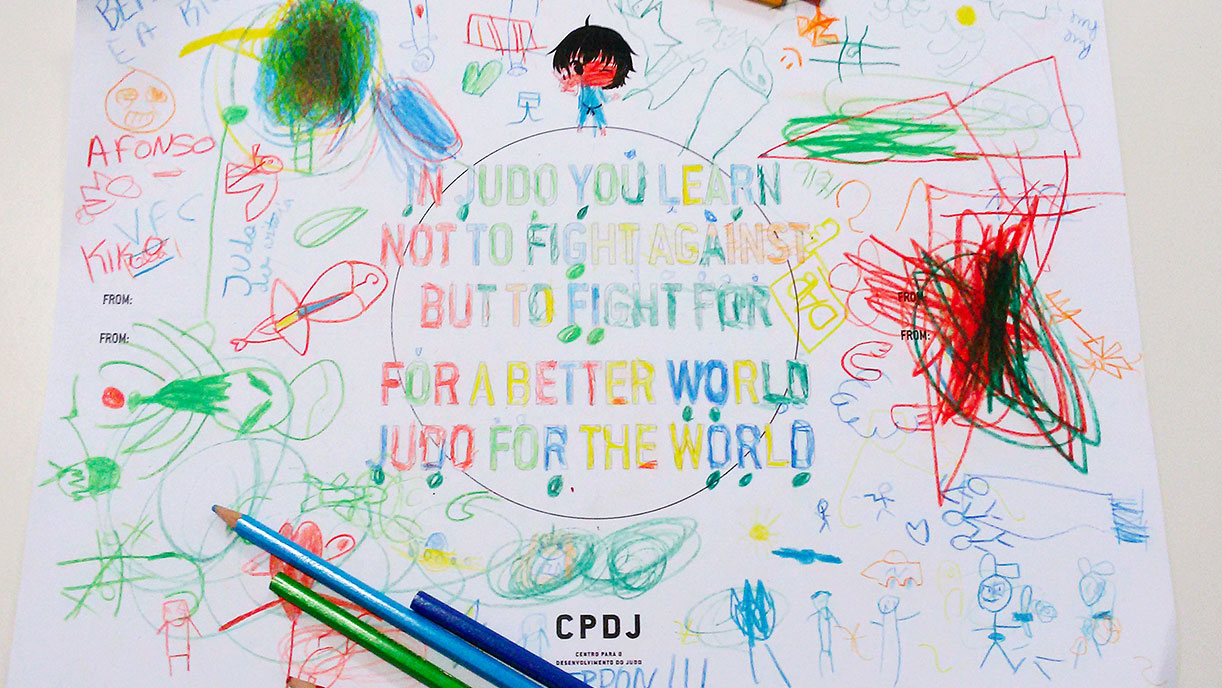 JUDO FOR THE WORLD
October 28th 2016 everyone celebrates World Judo Day! This year the theme is JUDO FOR THE WORLD, so we started one year project that everyone around the world can join!!!
Just download this PDF, print it (do not forget is a Din A3 = 297 x 420mm), paint it and divide it in 4. Then you keep with you, one piece and send the other 3 to 3 diferent friends/clubs. They will send you back the piece you sent them but from their poster/A3.
At the end you will have one unique A3 poster, composed by 4 diferent places in the world!!!
Send us a picture of it, to info@cpdj.org, so we can build an world gallery!!